---
Active Volcano Display

Active volcano data are from the Global Volcanism Program http://www.volcano.si.edu of the Smithsonian Institution.
Scale of volcanic acitivities:


Vulcano ist restless; Eruption is possible. (Volcano Alert Level 1)


Volcano is erupting or eruptions are eminent. (Volcano Alert Level 2-4)


Significant eruptions are underway, or explosive eruptions are expected at any time. (Volcano Alert Level 5).
---
---
Erupting Volcano Chaiten in Chile
27. September 2008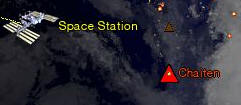 The Chilean volcano Chaiten has been erupting since September 23, 2008. This activity has been registered on the website, when the volcano icon turned from brown to red. A little later, magma flow was detected by the Modis fire detection system, shown by a yellow spot in the middle of the volcano symbol.

On the ground, the small village next to the volcano has been evacuated and a live webcam and video stream from the chilean meteorological office shows the ongoing eruption of the volcano.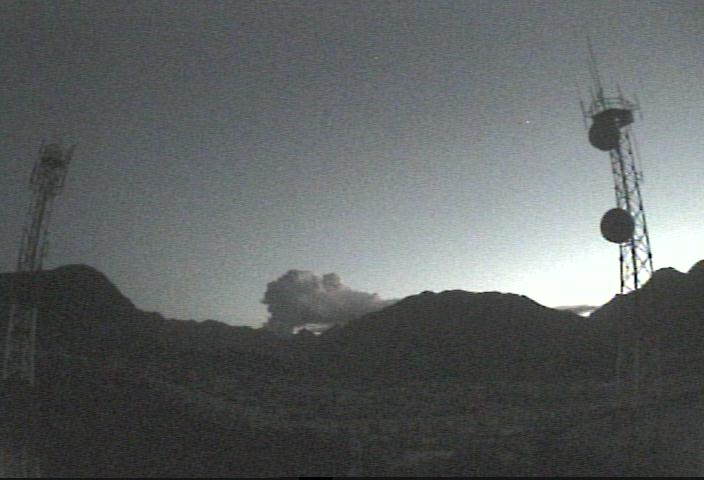 ---
What am I looking at?
The Explanation Page will give a guided tour.